Area of origin: Europe, northern African, Asia Minor.
Adult Dimensions: Height up to 3m, (9,8') width up to 2m (6,6').
Foliage: Deciduous – semi-evergreen.
Soil Type: All.
Hardiness: Hardy to -30°C.Tolerant of pollution.
Exposure: Semi-shade to full sun.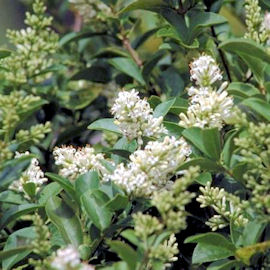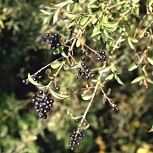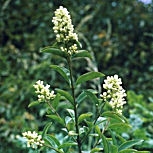 Characteristics and Uses:
The fragrant white flowers appear in June and July. The black poisonous fruits last for most of the winter. It responds well to cutting. It is mainly used in screening hedges and in numerous country hedges.