Area of origin:
North America.
Introduced into Europe in 1723.
Adult Dimensions:
Height up to 30 m (98.4'),
width up to 25m (82').
Foliage: Deciduous.
Soil Type: Rich and fresh.
Hardiness: Hardy to -32°C.
Exposure: Semi-shade to full sun.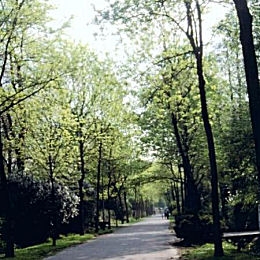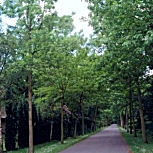 Characteristics and Uses:
The autumn foliage of this tree of yellow, red or violet is spectacular, this and its rapid growth make it a beautiful tree for planting in rows or alone. It is also very effective when planted alongside waterways. The wood is traditionally used for making baseball bats.
List of Ash:
European Ash
(Fraxinus excelsior), yellow foliage in autumn.
Flowering Ash
(Fraxinus ornus), scented flowers, greeny white compact clusters in April and May.