Area of origin: China.
Adult Dimensions:
Height up to 2 m,
width up to 2 m (6,6').
Foliage: Deciduous.
Soil Type: All.
Hardiness: Hardy to -29°C.
Exposure: Semi-shade to full sun.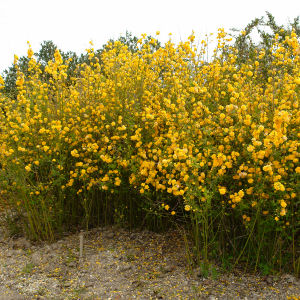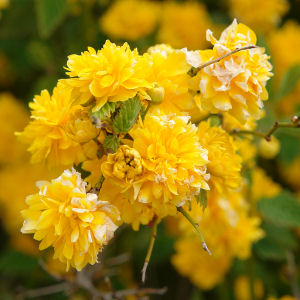 Characteristics and Uses:
Very beautiful and abundant flowers in April and May. The orange yellow flowers grow like pompoms. Flowering in autumn can be achieved by cutting back after first flowering. This beautiful shrub grows quickly and integrates well into a mixed hedge or is equally effective planted alone or in a group.