Area of origin: Europe.
Adult Dimensions:
Height up to 6m (19,7'),
width up to 2m (6,6').
Foliage: Evergreen.
Soil Type: All.
Hardiness:
Hardy to -40°C,
resistant to pollution.
Exposure:Semi-shade to full sun.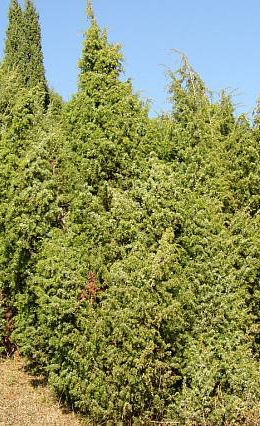 Characteristics and Uses:
This little conifer is very tough and resistant to cold and heat. The fruits take 2 years to ripen and can be seen all year round. The wood is used for sculpture and for smoking food. It can be grown in small gardens easily as its size is limited.