Areas of origin:
Argentina and Chile between 800 (875yds) and 1600 m (1750yds). Introduced in 1795.
Adult Dimensions:
Height up to 40m (131'), width up to 15m (49.2').
Foliage:Evergreen.
Soil Type: Dislikes lime.
Hardiness:Tolerant to -24°C.
Exposure:Full sun.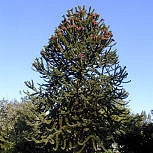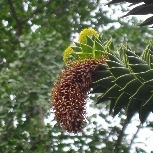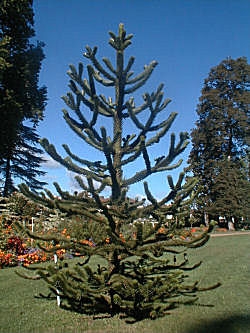 Jean Rameau Botanical Park
Mont de Marsan - France
Characteristics and Uses:
With its very unique spiky foliage this tree is much prized in parks and gardens where it is planted alone. The seeds are edible and are extensively harvested in Chile and in Argentina.