Fargesia scabrida 'Asian Wonder'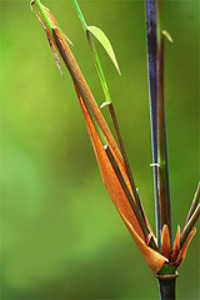 Geographic Origin: Originates from the provinces of central China, notably Sichuan and Gansu.
Adult size: 4 to 6 metres in height.
Diameter of cane: 0,5 to 1 cm.
Foliage: Evergreen.
Type of soil: Moist and deep. Does not like excessive chalk.
Climate: Very hardy.
Exposure: Partial shade or sun.
Hardiness: -28°C.
Root development: Clumper root system (non-spreading variety).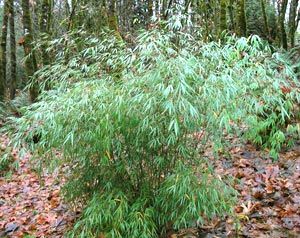 © Noah Bell - www.shweeashbamboo.com
Characteristics and uses:
This bamboo is found at altitudes of between 1500 and 2500 m. Its canes have purplish sheaths. Its leaves are a very dark green. It has an upright form.

The fargesia scabrida 'Asian Wonder' is at home in a pot or planter. It can also be used as a hedge.

It is a very hardy bamboo.
www.planfor.co.uk