Area of origin: India, China, tropical America. Introduced into Europe into 1759.
Adult Dimensions: Height up to 15 m (49,2'), width up to 7 m (22,9').
Foliage: Deciduous.
Soil Type: All except that which is too wet.
Hardiness: Native to Atlantic and Mediterranean environments. Tolerant to -4°C.
Exposure: Full sun.
Growth: Very rapid but needs water.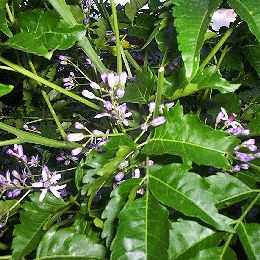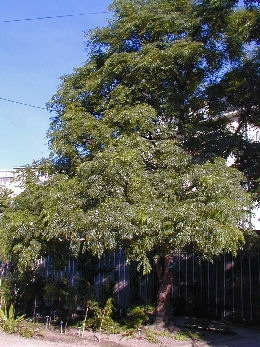 Characteristics and Uses:
Very beautiful and abundant flowers from June to July. The violet flowers are followed by yellow fruits that stay on the tree through the winter.
The kernel of the fruits is toxic and is capable of poisoning mammals as are all other parts of the tree. The fruits which can attract children is fortunately very resistant to being broken up.
This tree is often confused with Azadirachta indica or Neem.
The fruits contain triterpenoids as does neem but has had less research carried out on its chemical and insecticidal properties.
Usually planted alone in parks and gardens.