Scotch Broom, Common Broom -
Cytisus scoparius (latin)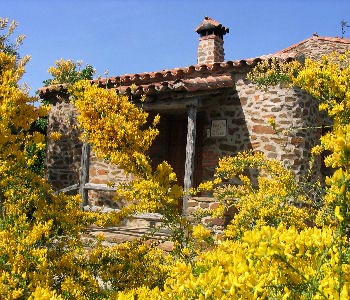 Area of origin: South and west of Europe.
Adult Dimensions: Height up to 3m (9,8'), width up to 2m (6,6').
Foliage: Deciduous.
Soil Type: Light, dislikes lime.
Hardiness: Hardy to -20°C.
Exposure: Full sun.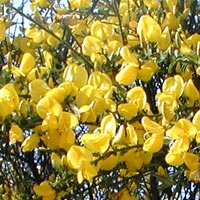 Characteristics and Uses:
The Common Broom produces scented golden yellow flowers in May and June. Its branches remain green all year round.
This Broom is very interesting within a mixed hedge, or flowerbeds.
Excellent retainer of nitrogen, the Common Broom helps to improve poor soils.