Bamboo Pleioblastus chino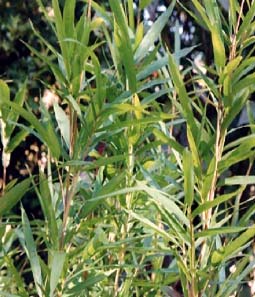 Geographic Origin: Originates from Japan, where it is found in the northern and central hills of the island of Honshu and in the south of Hokkaido.
Adult size: 3 to 4 metres in height.
Diameter of cane: 0.8cm to 2cm.
Foliage: Evergreen.
> Type of soil: Moist and deep. Dislikes excess of lime.
Climate: It likes full sun.
Exposure: Sun.
Hardiness: -22°C.
Root development: Runner root system (spreading variety).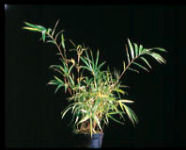 Characteristics and uses: The pleioblastus chino bamboo is happy planted as a hedge or in clumps. Some people plant it in planters to create a screen of greenery to protect them from being overlooked. If this is the case then the old stems in the centre should be removed to allow air to circulate and give the plant a balanced shape. The stems of this medium sized bamboo are green; its leaves are slender and pale green. It is an upright plant.
www.planfor.co.uk