Trumpet Vine, Virginia Jasmine -
Campsis radicans 'Atropurpurea' (latin)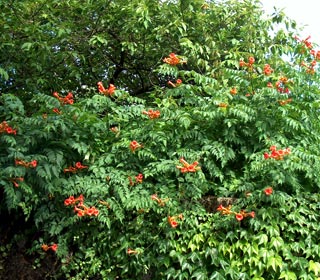 Author: Anneli Salo
Adult dimensions: Length of lianas up to 10 m.
Foliage: Deciduous.
Type of soil: Free draining.
Hardiness: Hardy to -10°C.
Exposure: Full sun.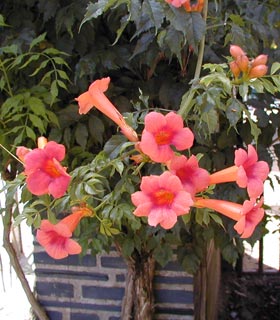 Characteristics and uses:

The trumpet Vine offers an explosion of colours throughout the entire summer. Its large orangey- red flowers form clusters of several tens of centimetres.

Its self-clinging aerial roots allow the Trumpet Vine to attach itself easily to its support, but we recommend you to train it to start with.

This Trumpet Vine needs a lot of space in order to develop.