Goldenrain Tree -
Koelreuteria paniculata (latin)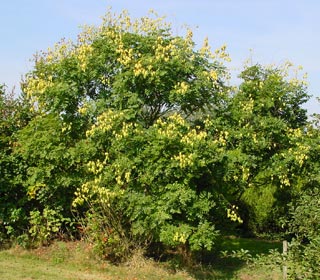 © Wouter Hagens
Area of origin: China, Korea. Introduced in 1763.
Adult Dimensions: Height up to 12 m (39,4'), width up to 15 m (49,2').
Foliage: Deciduous.
Soil Type: All, avoid extremes.
Hardiness: Hardy to -20°C.
Exposure: Full sun.
Characteristics and uses:
Very beautiful bright yellow flowers in July and August. The flowers grow in large panicles up to 45cm long (17,7").
The flowers produce bulbous fruits of 4.5 to 5cm ( 1,9').
They last until December.
It is therefore a very beautiful ornamental tree to plant alone or in rows.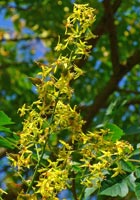 © H. Zell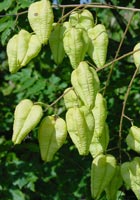 © Wouter Hagens