Azalea 'Olga Niblett' - Azalea japonica 'Olga Niblett' (latin)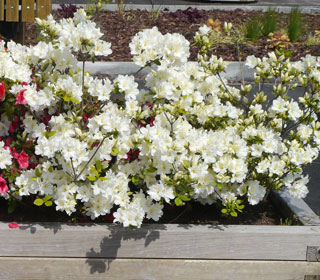 Area of origin: Japan.
Adult Dimensions: Height up to 1.5m, width up to 1.5m (4.9').
Foliage: Evergreen.
Soil type: Dislikes lime and soil that is too wet. Mix in other soil matter to avoid soil that is too heavy.
Hardiness: Hardy. Tolerant to -21°C.
Exposure: Semi-shade to full sun.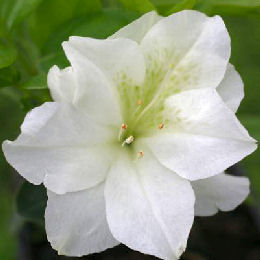 Description:
The Azalea Japonica 'Olga Niblett' has very beautiful white flowers in April and May.
Planted alone or in a flower bed this beautiful shrub will create a focal point in your garden.
Azaleas can also be planted in container.
www.planfor.co.uk