Bamboo Indocalamus latifolius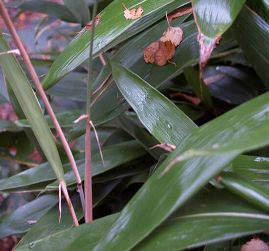 Geographical Origin: Japan.
Adult Dimensions: 2 to 4m in height.
Cane Diameter: 1 to 2 cm.
Foliage: Evergreen.
Type of soil: Moist and deep. Does not like excessive chalk.
Exposure: Partial shade or sun.
Hardiness: -18°C.
Root development: Slightly spreading root system.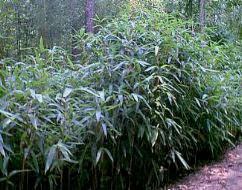 Characteristics and uses:
The bamboo has a bush like shape and is very dense.

It can be planted as part of a hedge, but also grows equally well planted on its own or in a tub.

It is also known as: Sasa latifolia.
www.planfor.co.uk