Home > View our previous newsletter
June 7th, 2019
Do you need a break? The window box 'Spring Blue Majesty' is just perfect for you! Rediscover our Baobabs available again and all our advice to water cleverly!
Discovering :
the window box Spring Blue Majesty
Our green designers have created a superb new floral composition! The New Zealand Flax towers like a king above the Azaleas' red flowers and the white flowers of the Pieris Japonica.
You were awaiting them impatiently : the Baobabs are available again!
Baobabs
Bare rooted, 2 years old, or in pot, order yours quickly!
It looks like summer is on its way!
With these sudden heat waves, we can be caught by surprise and plants can rapidly look unhealthy. On the contrary, thinking you are doing the right thing, you might overact...
Do not panic! Discover or rediscover the right gestures for useful watering!
Find our selection to become a watering professional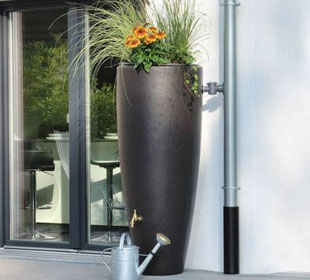 Rainwater Collector 2 in 1
Rainwater Collector with flower display case
Capacity: 300 litres
Available Colors: Grey, Mocha, Taupe
369.00 €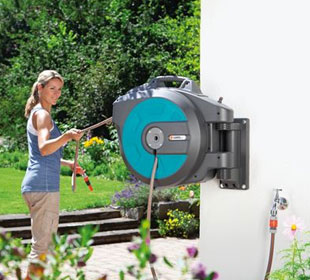 Hose Reel Automatic
included: hose pipe Ø13mm, nozzle, wall bracket and 2m connecting hose
Length: 25 m
144.95 €
• If you wish to receive the newsletter, click here

*Price available for the lenght 25m - lenght: 50m at 79.50 €
• Rates given for informational purposes, subject to change without notice. For more information please visit the product page. Except typographical errors, within the limits of available stocks.
© Planfor.fr, Fotolia.com, commons.wikimedia.org, lily, S. Garnaud