Home > View our previous newsletter
February 9th, 2018
Ah, It is so good to stay in the warmth of our homes, watching the flakes of snow fall with a good, hot cup of tea in our hand... Hard to imagine that spring is only a few weeks away and that we can start planning our landscaping! We have found a few ideas to help you...
Opt for mixes of flowers for those areas difficult to maintain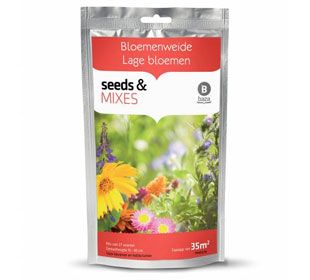 Low flowering mix
8.99 € - 35 m2
Well-kept growing areas thanks to this selection of low- plants
And for effortlessly neat borders, the wooden border from Burger allows you to modulate your landscaping as you wish!
11.95 € - Border of 2 m
Prepare for spring cleaning!
Do you dream of owning a garden pond ?
• If you wish to receive the newsletter, click here

• Rates given for informational purposes, subject to change without notice. For more information please visit the product page. Except typographical errors, within the limits of available stocks.
© Planfor.fr, fotolia.com, commons.wikimedia.org, pexels.com, yanikap