Home > View our previous newsletter
April 13th, 2018
Later than usual this year, Azaleas are going to soon offer us their exceptional blossom!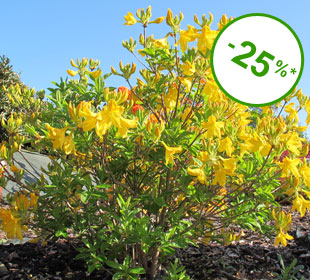 Azalea mollis 'Gold Topas'
Delightful Azalea which brings sunshine into your garden! In the autumn, its deciduous foliage takes on superb red tints. This Azalea thrives just as well in pots as the ground.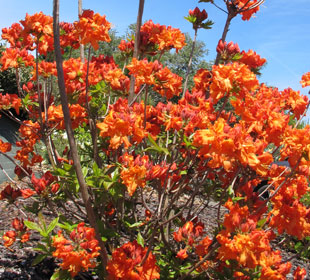 Azalea mollis 'Gibraltar'
Its superb blossom in bright orange clusters will brighten up your garden. Plant it as a group for a denser effect!

Do you like plants which thrive in ericaceous compost?
Here are our favourites!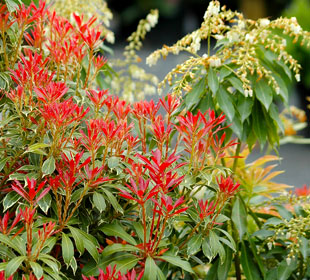 Japanese andromeda
Its blossom in white bell-shaped flowers and its young red shoots make of it a highly original plant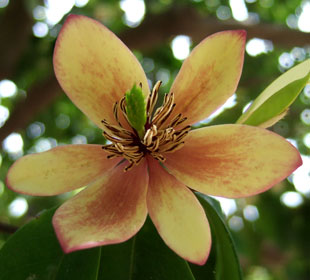 Banana shrub
Its superb flowers have an original banana scent!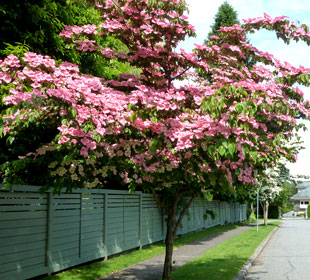 Pink flowering Dogwood 'Satomi'
A Superb tree which has pink blossom in May-June. It is back at the centre stage in the autumn when its foliage takes on super bred tints.
• If you wish to receive the newsletter, click here

* Special Offer -25% for an Azalea mollis 'Gold Topas' Plant grown in 1,3 liter pot - Height of plant: 20/30 cm (8/12"). 12.50 € 9.35 €
• Rates given for informational purposes, subject to change without notice. For more information please visit the product page. Except typographical errors, within the limits of available stocks.
© Planfor.fr, fotolia.com, commons.wikimedia.org, serenko, Naja37, Picsell, Midori, anolba, Wendy Cutler