Home > Plants > Ficus benjamina 'Danielle' - C12
Ficus benjamina 'Danielle' - C12 / Ficus benjamina Danielle - C12
Buy: Ficus benjamina 'Danielle' - C12
Everything about: Ficus benjamina 'Danielle' - C12
Weeping Fig, Benjamin's Fig, Braided stem -
Ficus benjamina 'Danielle' (latin)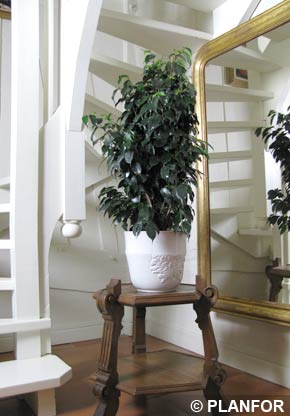 Geographical origins: India, Philippine et Malaisia.
Adult dimensions: From 2 to 4 m indoors, up to 30 m outside in its original habitat.
Foliage: Evergreen.
Type of soil: Dislikes chalky soil.
Climate: Minimum of 15°C.
Site: Light shade to full sun.
Growth: Rapid.
Toxicity: Its leaves are toxic and its sap is an irritant.
Characteristics and uses: The Ficus Benjamina or weeping fig is a tall tree in its original habitat. However in our latitudes, it is only grown as an indoor plant. Its glossy green foliage and its weeping shape will help show off your living space. Finally, the Ficus Benjamina is an efficient air cleansing plant against ammonia, formaldehyde, xylene and toluene.
Go green and transform your living areas into small tropical gardens!
How to care for your Ficus benjamina:
It is best to place your Ficus in a light room. However pay attention not to put it next to a window that is exposed to the sun for long periods as this may cause burning of its leaves. Your Ficus is at home in rooms where the temperature is between 15°C and 22°C. When outside temperatures allow, you can put your Ficus out on the patio. Water it with care especially during the winter. A good guide is to wait until the soil surface is dry before watering. It prefers a soft water that is not calcareous. When it is hot do not hesitate to spray its leaves.
Why are the leaves of my Ficus falling off ?
This happens when the Ficus either moves place or is exposed to air currents. The Ficus is very sensitive to changes in temperature.
Why are the leaves of my Ficus turning yellow ?
As is often the case this is due to over watering, which leads to asphyxiation of the roots of the Ficus.
Other indoor plants:
Aloe Vera, enjoy the air cleansing properties of the Aloe Vera and show your children how to extract its juice...
Arabian Jasmine, this Jasmine is the one most used indoors for the bewitching perfume given off by its flowers.
Areca, its long leaves that part from its base add an unbelievable touch of greenery and freshness.
Baobab, bring a touch of Africa into your lounge.
Canary Island Date Palm, is the most widespread palm around the Mediterranean...
Dracaena marginata, has long slender leaves that grow in clumps at the end of the stems.
Dracaena massangeana, has long slender leaves that grow in clumps at the end of the stems.
Dwarf fan Palm, its slow growth encourages shoots, and allows the formation of numerous new stems.
Ficus 'Golden King', its beautiful green foliage edged with a creamy white will light up the room.
Ficus Tree, Braided - 130/150 cm
Madagascar Jasmine, it produces many highly perfumed white flowers from the spring right through to the autumn.
Nephrolepis Boston, its beautiful leaves are reminiscent of feathers.
Sago palms, planted in a pot in a light and well ventilated room, it will compliment perfectly your indoor living space.
Sansevieria Laurentii, is valued for its easy maintenance and long life.
Schefflera Dalton, its shiny dense foliage adds a magnificent touch of greenery to your interior.
Skyduster Palm, Its leaves are very high up in the form of a crown and are palmate and a bright green color...
Yucca with 3 Trunks - 80 cm
Yucca with 4 Trunks - 170 cm


Small Cachepots - Ø 14 cm: This cachepots will enhance your indoor's plants and will bring in extra style to your interior.
20 available colors

See our offers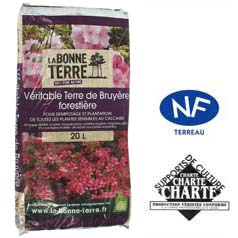 ERICACEOUS COMPOST: Suggested use INDOOR PLANTS: Anthuriums, Begonias, Rubber plant, ficus... & OUTDOOR PLANTS: Hydrangeas, Azaleas, Heathers, Rhododendrons, Camellia japonica (Spring Camellia)...

See our offers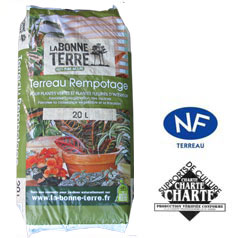 POTTING COMPOST: Suggested use Bougainvilleas, Crotons, Cycas, Cyclamens, Dumb canes, Dragon trees, Tree ivy, Ficus, Ferns, Gardenias, Hibiscus, Busy Lizzie, kalanchoes, Ivies, Jasmin, Marantas...

See our offers
Your reviews about: Ficus benjamina 'Danielle' - C12