Rhododendron - Rhododendron ponticum (latin)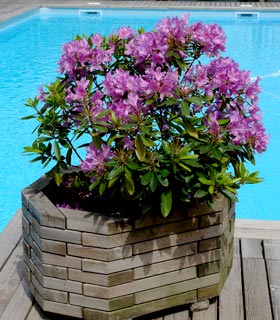 Adult Dimensions: Height up to 2.5 m, width to 2 m.
Foliage: Evergreen.
Soil Type: Dislikes lime and ground that is too wet. Mix in compost to avoid ground that is too compact.
Hardiness: Hardy to -20°C.
Exposure: Semi-shade to full sun.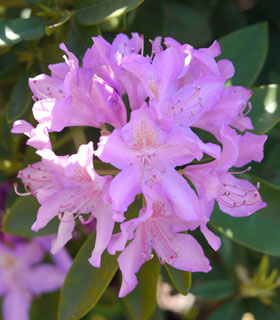 Description:
Superb purple flowers in April-May.
The Rhododendron ponticum is the classic shape of the rhododendron: its stems start from the base of the plant.
Planted either on its own or in a group of shrubs, this rhododendron will create a focal point in your garden.
www.planfor.co.uk