Sow winter vegetables
Beetroots, turnips and other root vegetables have the art of prolonging harvests in the cold winter months. They are less demanding than summer vegetables and will warm your heart during winter. Do not go without them!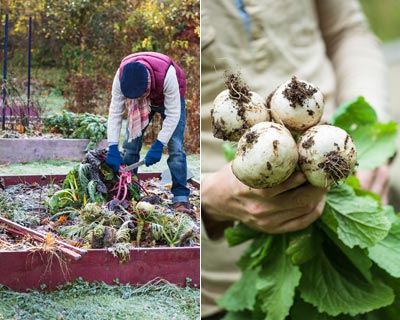 Which vegetables?
In winter, you can harvest turnips, beetroots, winter radishes (special mild varieties, with large roots) carrots and black radishes (to be eaten grated as very stinging).
The method
1
Clean and hoe the soil so it is crumbled and clean, without weeds.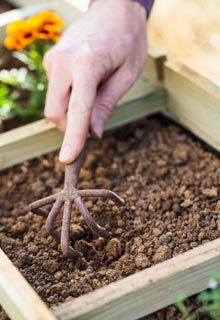 2
Sow the seeds on the fly, spacing them out at a maximum (leave 5cm between each seed).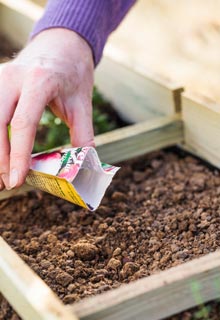 3
Write the name of the vegetable on a label so as to locate the place of the seedbed.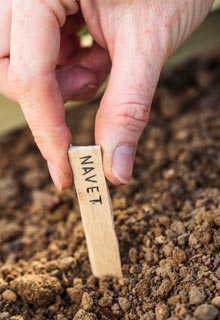 4
Water with a fine shower. The soil must be kept humid until the coming up of the seedlings (5 to 10 days) and after.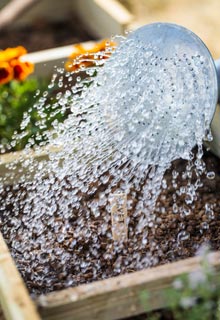 After the coming up
Let the seedlings develop. Remove some plants if you have too many and they are more than one every 10cm. Winter vegetables do not need fertilization.
Beware of slugs
They like cool weather and young seedlings. Winter vegetables are particularly sensitive to them! Think about placing some ferric phosphate or inspect your plants regularly. When they reach 10cm in height, they are less vulnerable.
A wintering fleece in case of cold
Cover young winter vegetable plants with a forcing or wintering fleece if they have not reached their perfect maturity before winter. They could get damaged by snow or strong frost. The ideal is to stretch the fleece on hoops or stakes so as to keep the fleece 10cm above their foliage. Let it drop back to the ground and wedge some stones on its sides to fight against wind.
And in raised beds and square vegetable beds
The method is the same than in a classic vegetable patch. The only thing is not to sow too densely: in a square of 40cm sideways, 15 seeds are enough! Try to sow them in lines, spacing them out at regular intervals. If you have sown too thickly, you will need to remove the excessive plants one week after the coming up of the seeds.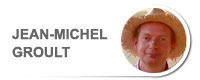 Credits: Franck Boucourt (unless otherwise noted)