Anti-rhizome barrier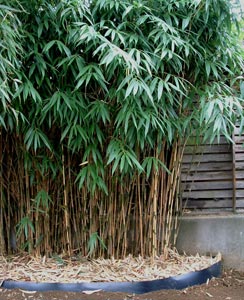 © Noah Bell - www.shweeashbamboo.com
Usage:
Anti-rhizome barriers are commonly used to limit and control the root development of certain invasive bamboos.
They allow you to define the areas where you are happy for the bamboos to grow (hedges, borders...); they also allow you to define the exact limits of where the bamboos grow.

These barriers can also be used along the edges of patios, so that the roots of plants do not damage the slabs or foundations.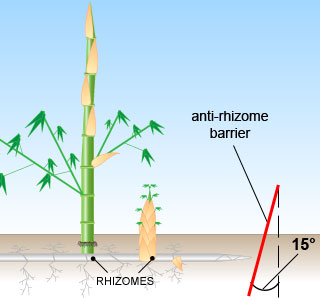 Fitting:
Bury the anti-rhizome barrier at an angle of 15° and let it protrude a few centimetres above the ground. This will help deter any roots that come to the surface.
Characteristics:
Heavy-duty polythene
Width 64 cm
Density 1 kg/m²
www.planfor.co.uk