Consumer reviews

Write your own review
37 reviews - 1 | 2 | - 2 pages

Posted on 23/12/2022 by David1
Review on : Pawpaw
I ordered 2 varieties for bigger fruit, during December since they are dormant and do not experience stress when being deliverd. trees arrived live and well, good packageing. took 3 days to reach sweden and graft is looking good. pots where small so i transplanted them when I recived them but all and all its very good since there is basically no other way to get pawpaws in sweden. 5/5


Posted on 27/01/2022 by rob young
Well done the planfor team! Excellent packing of my shipment of plants to Portugal, all plants arrived in excellent condition! Well done and thank you for an excellent service. I will definitely buy more plants from you!


Posted on 14/02/2021 by Ben27
I live in Spain and find this company excellent, the plants are received promptly and well packaged


Posted on 15/09/2020 by LynJ
Review on : Passion flower, Blue
I live in France and was unable to find a passion flower plant in the area where i live so decided to order one online. I was a little apprehensive about ordering from the UK but needn't have been as the plant arrived quickly and was an excellent specimen, very well packed and protected. I am so pleased. Will definitely be ordering again and can highly recommend Planfor.


Posted on 31/07/2020 by tonydxn
Ordered 4 fig trees on Saturday evening, delivered to UK Friday morning. Well packed, healthy trees, bigger than I was expecting. Great service, very pleased.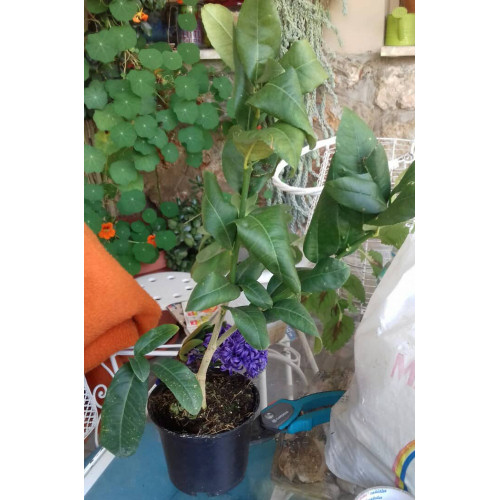 Posted on 18/04/2019 by George
Review on : Buddha's hand, Fingered Citron
I just received my Buddha's hand plant. It arrived in perfect condition to my house. I also got a plant gift.
I already proceed to my next order, lime finger plant.


Posted on 16/04/2019 by NGom
First delivery arrived yesterday. We are very please with plants and packaging is very good, well done!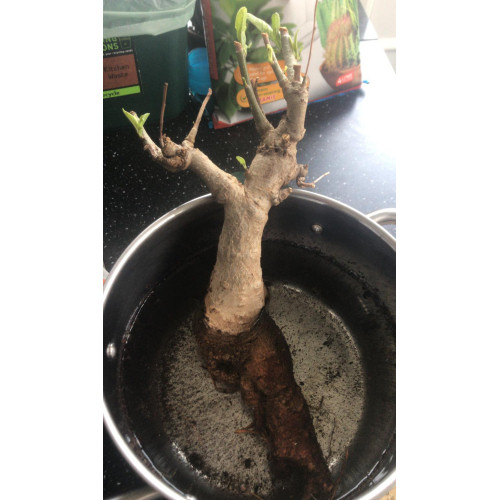 Posted on 15/04/2019 by cclemes
Thank you!

My Baobab arrived quickly and well packaged. Thank you so much for throwing in the free bulb :-)

All the best

Chris


Posted on 06/07/2018 by Pasqualina
Excellent reliable seller available friendly, arrived today my Arabian jasmine in perfect condition. Thanks great service.


Posted on 12/06/2018 by CaroleG
I received my plants today, only 1 week after ordering. All plants seem in very good condition and were safely packed and arrived as per the delivery tracking schedule. I would have no hesitation in ordering or recommending your service again. Many thanks, and thank you also for the free gift of Cosmos seeds which were in the package.


Posted on 23/11/2016 by BrianHutchings
Just received my Japanese flowering Apricot and am well pleased, it's a nice healthy specimen and was well packed.


Posted on 07/10/2016 by bertie15
My lovely Pinus pinea ( Parasol ) arrived today, my second buy from Planfor. Both are very good attractive trees. Now planning my next purchases. I highly recommend this company. Thank you.


Posted on 29/05/2016 by LindaB
Review on : Raised Square Foot Garden
Really easy construction. Looks so good I have ordered another


Posted on 19/03/2016 by Irish Lurcher
Review on : Bonsai Zamia (Cardboard Palm) 7 years
Excellent healthy plants received, loved them so much I bought 4 of these. Super price and value for money. Other sellers ask more for a single plant !


Posted on 05/02/2016 by marmar
I have ordered from Planfor on several occasions and have always been delighted with the quality of the plants and the delivery. I last ordered in January and once again, they did not disappoint. Excellent all round. I will certainly use again


Posted on 02/02/2016 by angelinajolly
Ordered Mount Everest Strawberry plants and a Siberian pea shrub they arrived today in good condition. Your Mount Everest are the cheapest price i have found. well happy will be using you again thank you


Posted on 28/01/2016 by Jules W
After only one day of ordering quite a few Red Robin hedge plants, they arrived safe and sound, well packaged and in very good condition

We are very pleased with the product, service and no doubt will be ordering and passing on Plantfor's details.

Thank you.

Jules


Posted on 26/11/2015 by feltstow blue
Really delighted with my order of mara des bois, healthy and well packed plants. Am ordering some more, so much better value than on offer here in the uk. Have recommended planfor to my fellow allotmenteers. Thank you!


Posted on 29/06/2015 by Buxton2
Excellent delivery to the uk 4 days tracker
Product to expectations
Thankyou


Posted on 09/06/2015 by Lord Flashheart
Review on : Jasmine, Arabian
Received the package today after 1 week. Hurrah. Excellent service and a very good specimen. Packed well in the box unlike other companies. The plant is flowering already. I would highly recommend ordering from this site. Top Marks