Home > Understand how plants function
Understand how plants function
Because plants are living organisms, it is important to understand how they function.
Once the main principles are understood; you will be better placed to choose the plants that are best suited to your garden or balcony. The choice of a plant must not be purely made based on its looks; its hardiness, tolerance of alkaline soils and adult size are all-important factors that you need to take into account.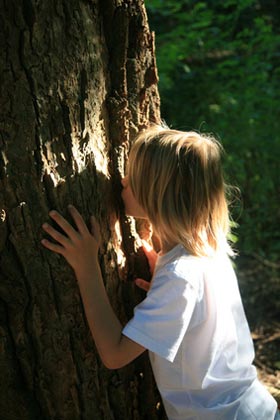 Planfor enlists the help of specialists
Planfor has always answered the numerous questions that you have about gardening in general.
In response to the growing interest that you have in gardening, we have decided to work closely with some specialists in order to bring you the clearest and most complete answers possible.
Therefore we have enlisted the help of Jean Michel Groult and Denis Retournard, both well known and recognized by the public for their numerous gardening books.
If you wish to share your gardening experiences and know-how, please do not hesitate to send your articles, propositions and testimonies.


M. Jean-Michel GROULT
Horticultural Journalist, Writer and Photographer.
Trained as a botanist, he is also the administrator of the Société Nationale d'Horticulture of France (SNHF) and the Association of Journalistes du Jardin et de l'Horticulture (AJJH).
He writes for several gardening magazines (Mon Jardin & Ma Maison, Jardiner Bio Magazine...).
Bibliographie Extract:
Jardiner durablement. Éditions Ulmer, 2007. (Prix Saint-Fiacre 2007)
Résoudre ses problèmes de voisinage au jardin. Éditions Ulmer, 2008
Créer un mur végétal en intérieur et en extérieur. Édition Ulmer, 2008
Faire son compost. Éditions Ulmer, 2008
1001 Secrets de jardinier. Éditions Prat, 2009
Les bases pour jardiner quand on n'y connaît vraiment rien. Éditions Ulmer, 2009
Le guide complet du connaît vraiment rien. Éditions Ulmer, 2010

M. Denis RETOURNARD
Gardener at the Jardin du Luxembourg from 1975 to 2009
Denis Retournard for more than 20 years has been in charge of the superb fruit tree collection of the Jardin du Luxembourg, in Paris.
He was also in charge of the tutorials and courses on the pruning of fruit trees offered to amateurs by the Jardin du Luxembourg. He is, to cite just one, the author of Arbres fruitiers (Fruit trees) published in 2003 by Ulmer Publishing.
Bibliographie Extract:
l'ABC des Topiaires, Ed Rustica 2008
Taille des arbres fruitiers, (co-auteur) Ed Ulmer 2005
Le buis, (co-auteur) Ed Rustica 2005
Sculptez vos arbres, Ed Rustica 2001
l'ABC de la taille, (co-auteur) Ed Rustica 1999 (Prix Redouté 2000)
Taillez tous les arbres, arbustes d'ornement, (co-auteur) Ed Rustica 1993