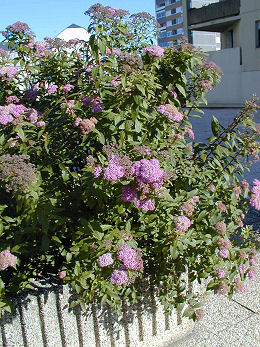 Area of origin: Hybrid between spirea albiflora and spirea japonica.
Adult Dimensions: Height up to 0.6m (1,97'), width up to 0.6m.
Foliage: Deciduous.
Soil Type: Avoid ground that is too wet or too dry. Dislikes lime.
Hardiness: Hardy to -40°C.
Exposure: Semi-shade to full sun.





Characteristics and Uses: Abundant bright pink flowers in May and June. This little shrub is very interesting in flowerbeds and low hedges. It can also be planted in containers.