Home > Plants > Rhododendron, Lord Robert
Rhododendron, Lord Robert / Rhododendron Lord Robert
Buy: Rhododendron, Lord Robert
Everything about: Rhododendron, Lord Robert
Lord Robert Rhododendron - Rhododendron 'Lord Robert' (latin)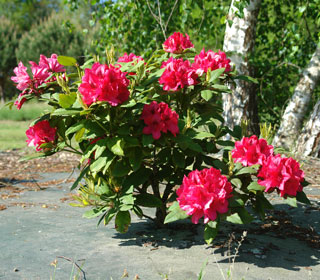 Adult Dimensions: Height up to 1.5 m(4,9'), width up to 2 m (6,6').
Foliage: Evergreen.
Soil Type: Dislikes lime and ground that is too wet. Mix in compost to avoid ground that is too compact.
Hardiness: Hardy to -25°C.
Exposure: Semi-shade to full sun.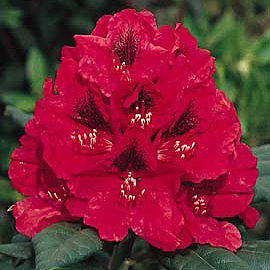 Description:
Very beautiful wine red flowers in spring.
In isolation or in a flowerbed it is spectacular in any garden.
www.planfor.co.uk
Soil and Compost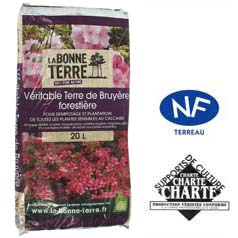 ERICACEOUS COMPOST: Suggested use INDOOR PLANTS: Anthuriums, Begonias, Rubber plant, ficus... & OUTDOOR PLANTS: Hydrangeas, Azaleas, Heathers, Rhododendrons, Camellia japonica (Spring Camellia)...

See our offers
Your reviews about: Rhododendron, Lord Robert