Area of origin: Chile, Island of Chiloé. Introduced in 19th century.
Adult Dimensions: Height up to 4m (13'),width up to 3m (9.8').
Foliage: Evergreen.
Soil Type: Avoid soil that has too much lime, mix in compost to avoid soil being too compact.
Hardy: Tolerant to -12°C.
Exposure: Full sun.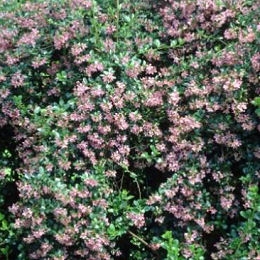 Characteristics and Uses:
Beautiful pink or red flowers, depending upon the cultivar, from July to September. Bushy and vigorous, this beautiful shrub has shiny green leaves. Plant alone or within a flowering or windbreak hedge, tolerates coastal conditions.